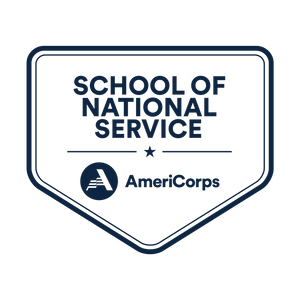 Become an AmeriCorps School of National Service!
AmeriCorps engages approximately 75,000 Americans in service each year. These AmeriCorps alumni are leaders with the determination and skills to succeed. AmeriCorps members earn a Segal Education Award as a benefit for completing their service to their community.
In order to join the Schools of National Service, your institution must provide a minimum of one, $1,000 match, scholarship, or other benefits to at least one AmeriCorps alumnus each year. In exchange, your institution will be added to the list of AmeriCorps Schools of National Service, which we promote to AmeriCorps alumni.
ServeNebraska Thanks the Following Schools of National Service in Nebraska for Supporting AmeriCorps Alumni!