AmeriCorps Members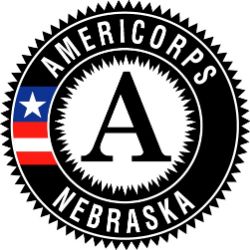 AmeriCorps offers a variety of service opportunities, from the classroom to the outdoors, and everything in between. No matter what you're passionate about, where you're from, or why you choose to serve, AmeriCorps is your chance to be the greater good.
AmeriCorps is an initiative of the federal Corporation for National & Community Service.
Learn how AmeriCorps is making the good life in Nebraska even better.
Useful AmeriCorps Links:
AmeriCorps Alumni
AmeriCorps alumni in Nebraska enjoy unique benefits. Nebraska is one of only three states which provides a state income tax exemption for the use of the Segal AmeriCorps Education Award. That means when you use your education award in Nebraska, it goes even further.
---
For Questions or Further Information about AmeriCorps Programming Contact
ServeNebraska at 402-471-6212