AmeriCorps Programs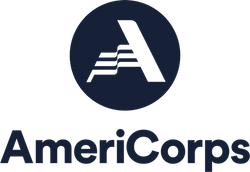 AmeriCorps offers a variety of opportunities for organizations to utilize the power of national service to help the communities they serve.
Options for partnership include AmeriCorps State & National Programming, AmeriCorps NCCC, AmeriCorps VISTA, and AmeriCorps Seniors. No matter which type of program fits your organization's project, partnering with AmeriCorps will help you make a stronger impact.
AmeriCorps is the federal agency connecting individuals and organizations to tackle the nation's most pressing challenges.
Learn how AmeriCorps is making the good life in Nebraska even better.
Information about

AmeriCorps State & National:
Information about
AmeriCorps NCCC:
Information about
AmeriCorps Seniors:
---
For Questions or Further Information about AmeriCorps Programming Contact
ServeNebraska at 402-471-6212