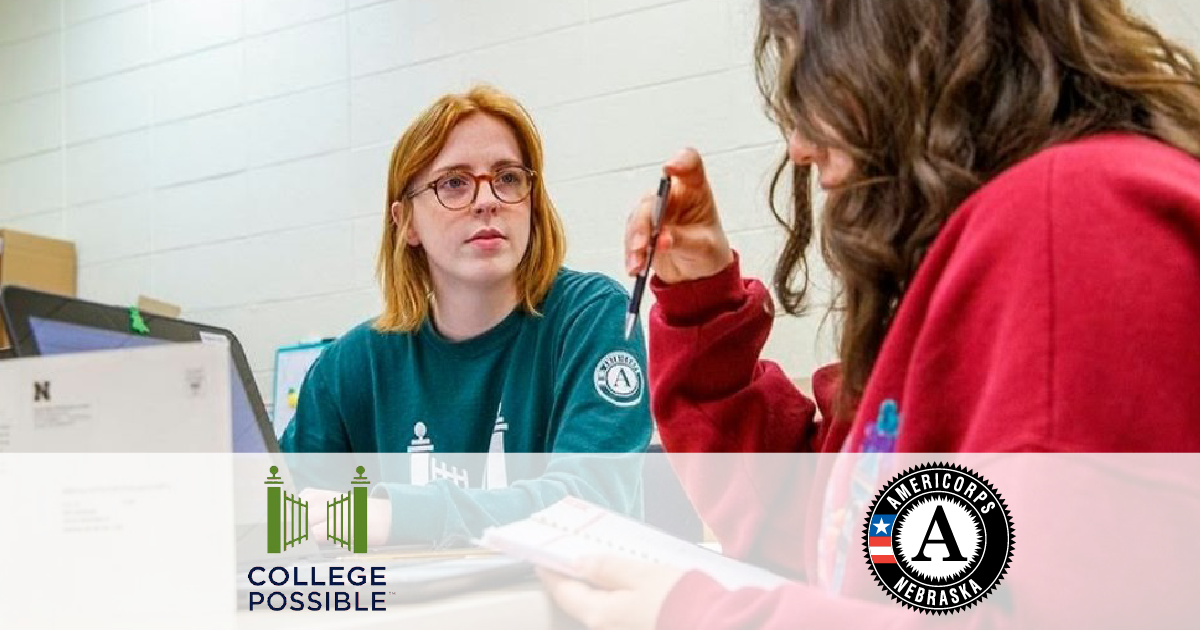 The College Possible AmeriCorps program focuses on the AmeriCorps focus area of Education. The program operates in the Omaha area and serves low-income students in preparing for post-secondary education, through college preparation and mentorship. The College Possible mission addresses the fact that people from low-income communities can have limited access to post-secondary education not just due to lack of funds, but due to lack of experienced advice and resources. AmeriCorps members help students with things like ACT prep, resume research, college presentations, and application assistance.
Once the students are successful in being admitted to and starting college, they continue to provide services in the form of information about financial aid, filling out the FAFSA, communication with professors. By providing students with this support, they increase access to higher education which studies show increases community prosperity.
The program currently has 25 AmeriCorps members serving with a goal of serving over 1800 Omaha-area students.
To learn more about the College Possible AmeriCorps Program visit their website here.